"We're Hoxton as well as Home Counties.."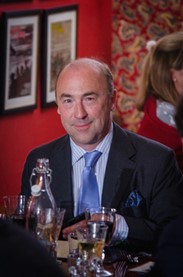 In the summer of 1999, James Thomas was on a sailing trip to France but bad weather forced a stop off in Ramsgate. One thing led to another, and later that year he became the proud owner of what once had been, 'Shirley's B&B'. Overlooking Ramsgate Harbour, the property on Nelson Crescent was in poor condition but had, he says, "stunning views."
With a background in the hotel business in London, James thought Ramsgate offered real opportunities. There were some impressive properties available at what he thought were "ridiculously low property prices." So he invested, in a way that he says was "essentially taking advantage of others' lack of confidence." To illustrate the point, he recounts how he bought the former Beverley Hotel from an owner who thought the closing of the Sally Line signalled the end for Ramsgate.
Fast forward fifteen years, and the Royal Harbour Hotel has expanded into adjoining properties on Nelson Terrace and now offers 27 rooms with comfortable sitting rooms overlooking the harbour. In the Spring of 2014, James opened his new venture – the gloriously named, 'Empire Room' restaurant.
Low property prices made the business possible, but Thanet's location is what James thinks has made the business thrive. Being close to London is a major advantage as is being close not just to Margate and Broadstairs but also to Deal, Sandwich and Canterbury. And then, as he says, "there's the coastline and the wonderful Kentish countryside."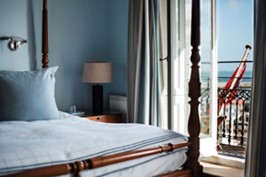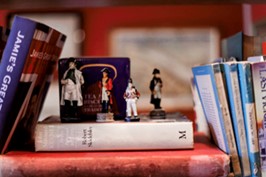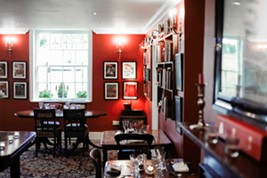 For the Royal Harbour Hotel, James thinks there's also "the location within the location ." The harbour," he says, "gives "a constantly changing view."
James thinks his hotel offers a warm and friendly environment (the Royal Harbour Hotel's website describes it as 'quirky') and James thinks the special mix of location and style has wide appeal. James takes pride in his staff and has always employed local people. This is what he thinks makes the hotel so special and gives it its warm and friendly atmosphere. He sources produce locally and thinks that this approach is what gives independent hotels like his their real edge in the marketplace. Being integrated into the local community is really important and is what James thinks makes the Royal Harbour Hotel "a really special place to stay."
Over the 15-years that he has been running The Royal Harbour Hotel, James has seen lots of changes in Thanet. Some were not so good. The departure of Pfizer for example, caused "a dent" in commercial business but the opening of The Turner Contemporary gave "a real boost." The Turner, James says, "was a really good use of public money. We've all really benefitted."
James thinks there are more opportunities as Thanet continues to develop its profile as a tourist destination and he's currently weighing up new opportunities. The East Kent Expansion Fund helped James grow his business, and finance schemes like this are a sure sign, James thinks, that Thanet is a good place to do business.
"When the sky and the seas are grey, there's always colour and movement in the harbour.." 
The Royal Harbour Hotel
Nelson Crescent, Ramsgate, Kent CT11 9JF
01843 591514
www.royalharbourhotel.co.uk