Thanet District Council recognises the importance of sustainable tourism as a key driver in its Economic Growth and Regeneration Strategy.
To support this strategy, a new board – Invest Thanet – is bringing together council expertise with representatives of the public, private and voluntary sectors. The board is overseeing  the development of a clear set of realistic and deliverable goals.
Invest Thanet is just one the council's many initiatives supporting and growing existing businesses  and key infrastructure improvements  working in partnership with investment organisations and potential developers. It is also raising the profile of the district.
The success of Turner Contemporary has highlighted the role the visitor economy can play in regenerating such areas as Margate Old Town - transforming vacant and derelict properties into independent shops, restaurants and galleries and attracting investment for new high-quality visitor accommodation. The international gallery has helped boost the local economy by £50million and supports 155 jobs 
Thanet District Council is driving forward the development and delivery of a second major attraction for the town – Dreamland. Other regeneration projects supporting Thanet as a visitor destination include improvements to Ramsgate Harbour and Ramsgate Harbour Arches
Discover the many ways Thanet is changing and how Thanet District Council is leading the way to grow and regenerate the Isle's economy making it a better place to visit, to work, to live and fit for the 21st century:
Read case studies of businesses that have invested in the area in the Invest in Thanet section 
For further information about Economic Development and Regeneration in Thanet, contact:
Louise Askew, Economic Development Manager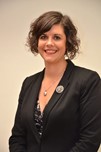 Tel: 01843 577178 
Email: louise.askew@thanet.gov.uk
Grant Burton, Capital Development Manager 
Tel:  01843 577612 
Email: grant.burton@thanet.gov.uk