The Drum meeting facilities at The Droit House is an ideal location for meetings, training sessions and private events.
The flexible space can accommodate up to 40 people theatre-style, or up to 15 as boardroom. The room is equipped with WiFi, overhead projector and screen, laptop and flip charts.
Rates:
Full Day (9am – 5pm) £150 plus VAT
Half Day (9am – 1pm or 1pm – 5pm) £80 plus VAT
We also welcome bookings for hiring the Drum room for evening use. Please contact us direct to discuss.
Refreshments:
We are able to provide a selection of teas, coffees, fruit teas and biscuits, please contact us to discuss costs. Whilst we are unable to provide further catering, we are able to provide a list of local caterers that can accommodate your needs.
Parking:
There is a privately run car park next to The Droit House on Margate's Harbour Arm. Council run car parking facilities can also be found in nearby Trinity Square or Market Street.
If you would like to make a booking, check availability or to view the room please call 01843 577577 or email visitorinformation@thanet.gov.uk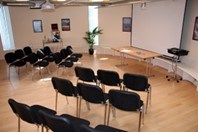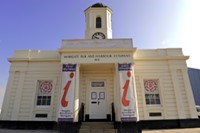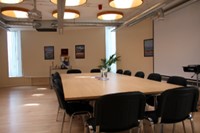 Booking Form (PDF)